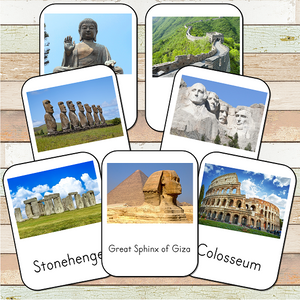 Pinay Homeschooler Shop
Montessori World Landmarks Toob 3 Part Cards
Regular price
$3.50
$0.00
This file contains matching cards in Montessori 3 part cards format for the World Landmarks Safari Toob set. The learning material contains high-quality images that are perfect for kids.
IMAGES INCLUDED ARE
Colosseum
Mount Rushmore
Great Sphinx of Giza
Tian Tan Buddha
Moai Statues
Great Wall of China
Stonehenge
We always use our printables at home in our homeschool journey. To see how it works, you are more than welcome to follow us!
---
More from this collection