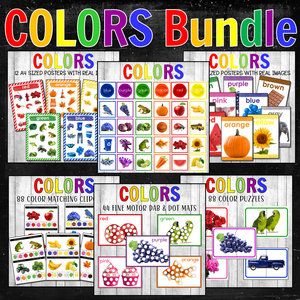 Pinay Homeschooler Shop
Montessori Colors BUNDLE Learning Pack
Regular price
$20.00
Sale price
$26.00
A collection of Montessori-inspired COLOR learning pack.  This BUNDLE includes the following:
Color Matching Puzzles Real Photos
Color Matching Clipcards
Color Dab and Dot Sheets
Color Posters
Color Poster Cards
Color Sorting Activity Pack
 ❤️❤️❤️❤️❤️
We always use our printables at home in our homeschool journey. To see how it works, you are more than welcome to follow us!
---
More from this collection